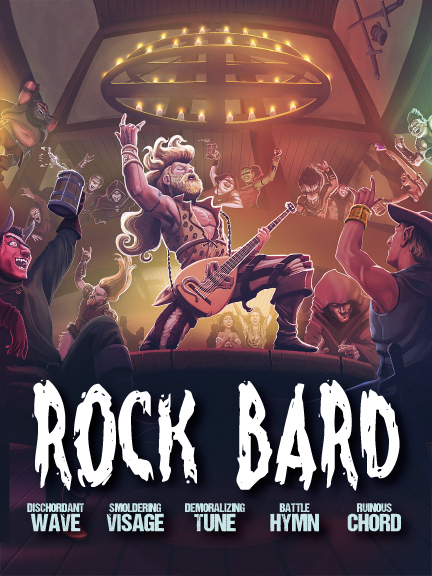 Rock Bard
Have you ever literally wanted to "Rock Someone's Socks Off?" Well now you can with our first ever "Microbrew" the Rock Bard. 

We created an entire lineup of spells like Smoldering Visage & Battle Hymn for you to use.
The Rock Bard comes with a magical weapon, the Lute of Ruin. 

We will have a free rock bard miniature that we will offer as soon as we get our printer up and running.