Genuine Leather RPG Bags
The License Plate Game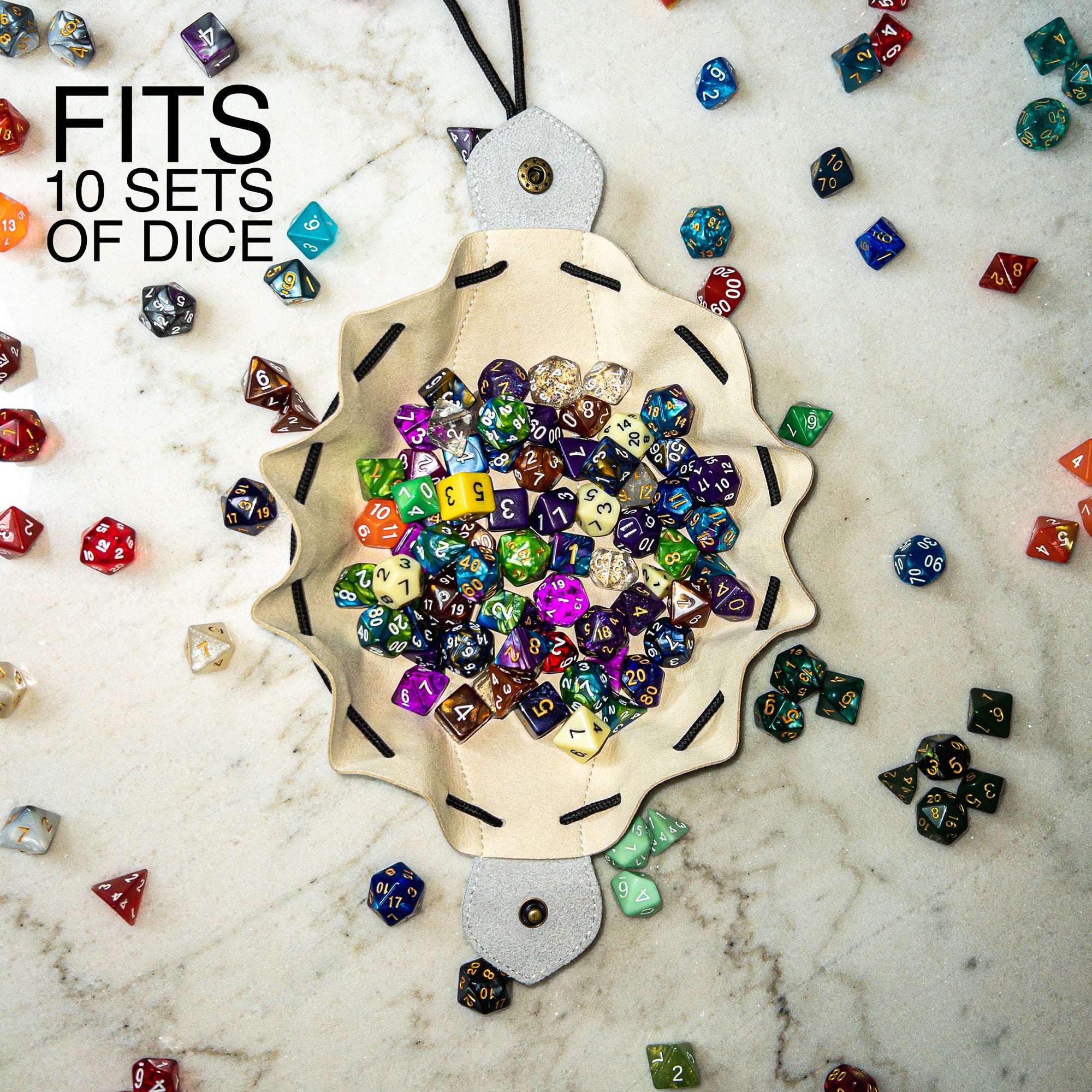 Are you a dice goblin?
- We designed this dice bag to be larger than others at 10 inches across when laid flat, while still cinching up to a convenient size to carry around.
- Holds up to 10 standards sets of D&D Dice. That's 70 dice!
- This high quality dice pouch is made from very durable cowhide leather and microfiber.
Take a Closer Look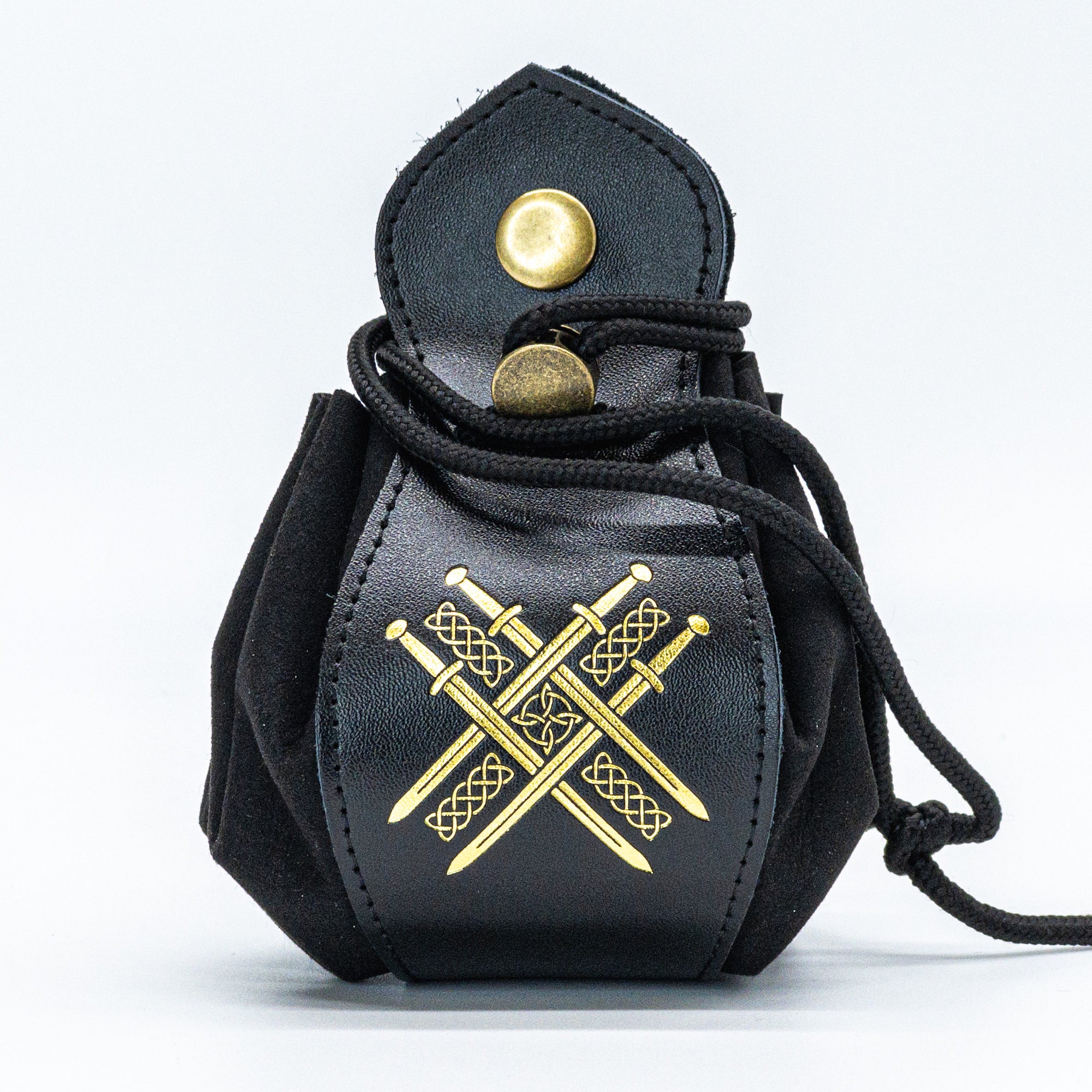 Compact & Timeless

A classically designed leather pouch with foil stamps on the front and back.

Easy to Find That Perfect Dice

Dice Jails exist for a reason. Find that lucky d20 with ease.

Stay Organized & Classy

Easily store 70 of your favorite dice and do it in style.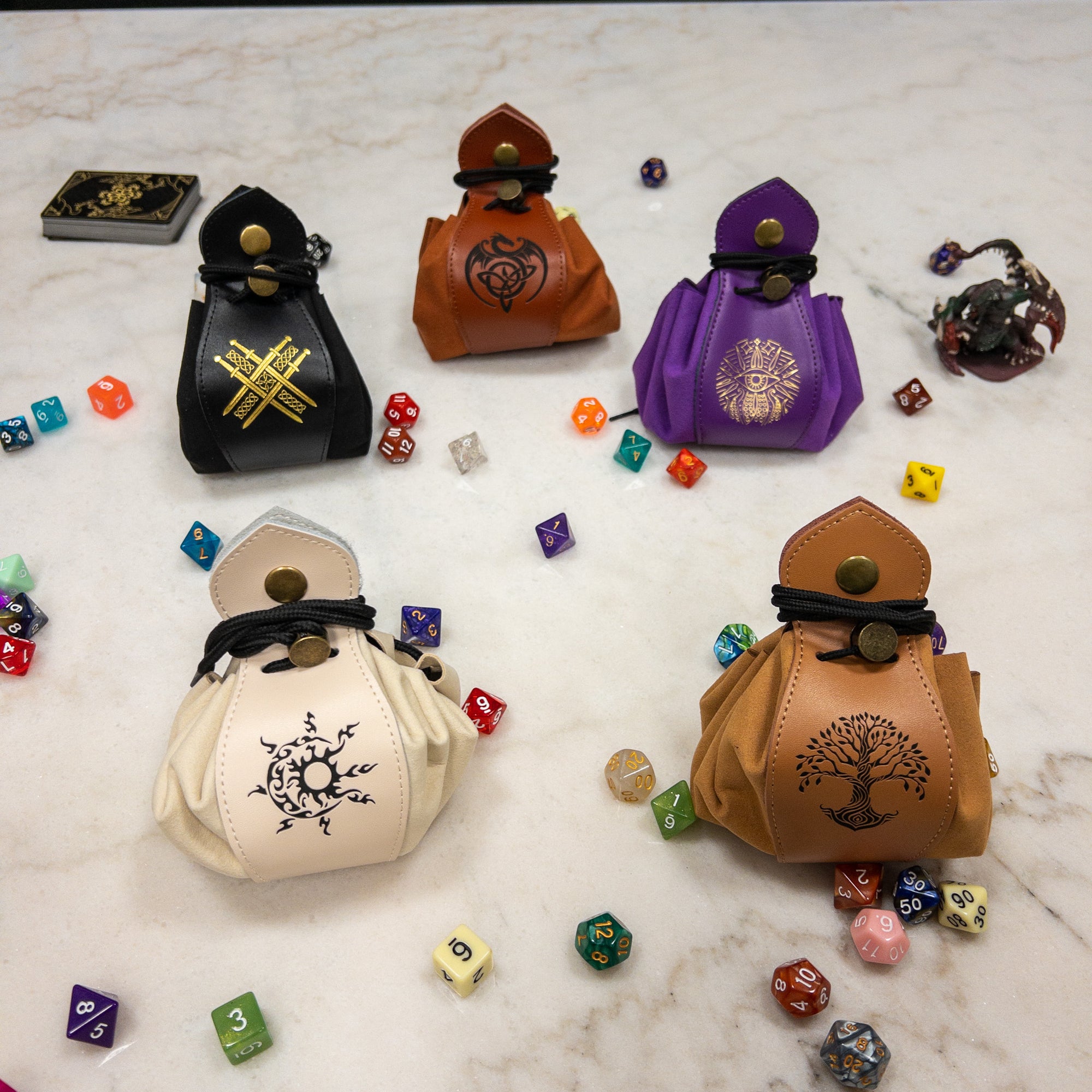 Class Specific Pouches
Our leather pouches are foil stamped with logos to fit with any D&D Class.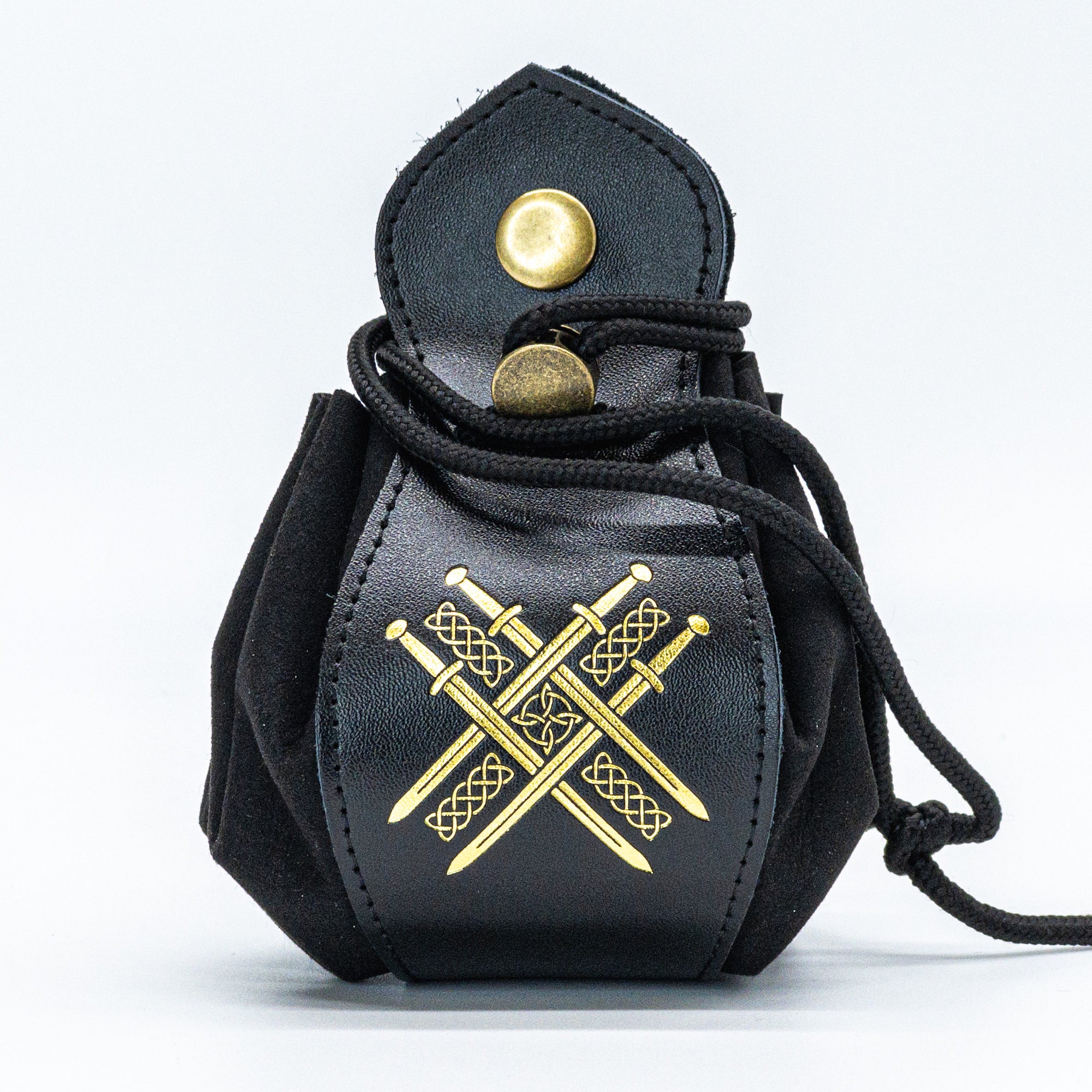 We Love It
As with all of our DND accessories, we use these in our own campaigns. These pouches are the highest quality leather and microfiber that we could find. They should last you a lifetime.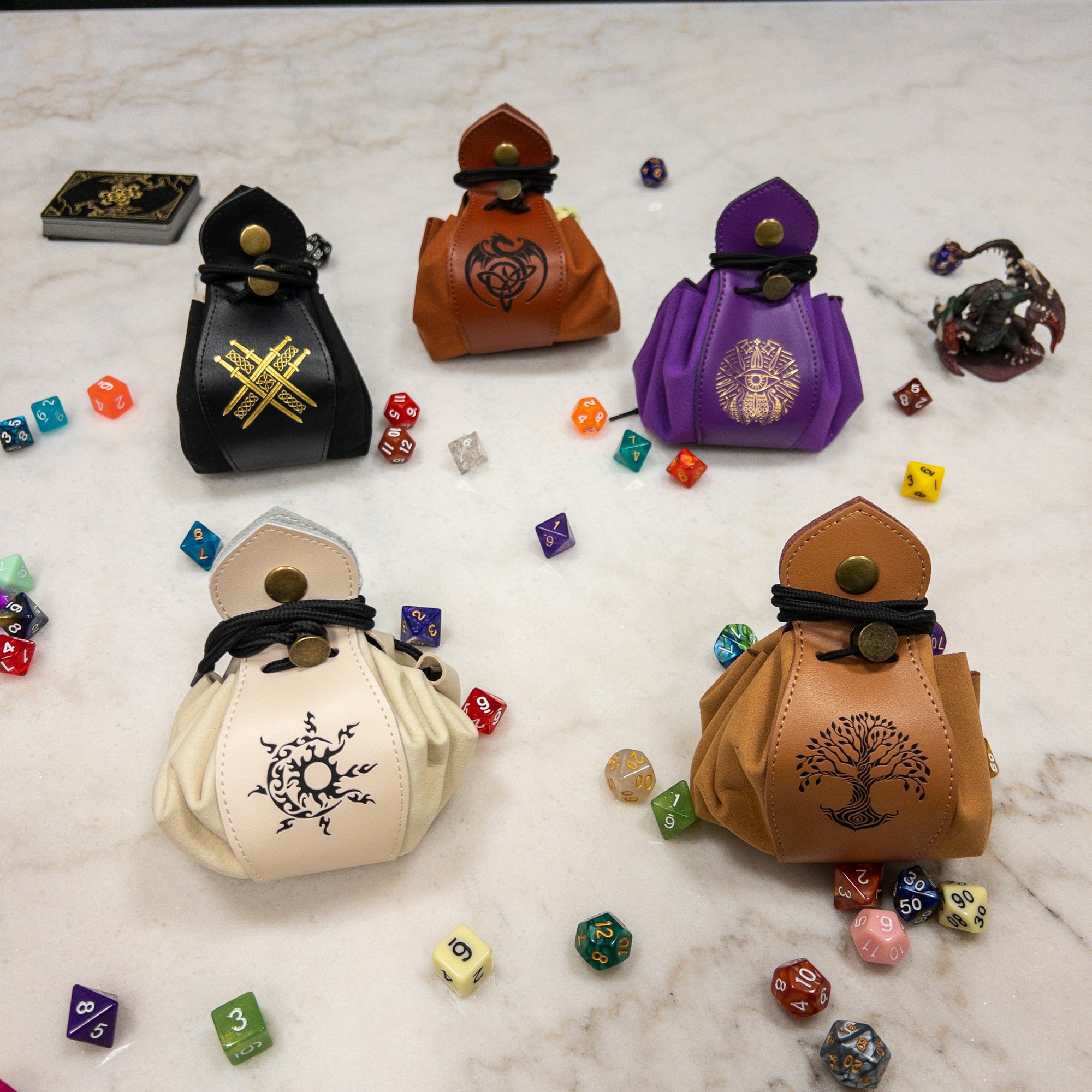 Get them all and SAVE
If you're a true dice goblin, then we know you have more than 70 dice. Get yourself every style of pouch or share them with your friends so you can adventure in style.