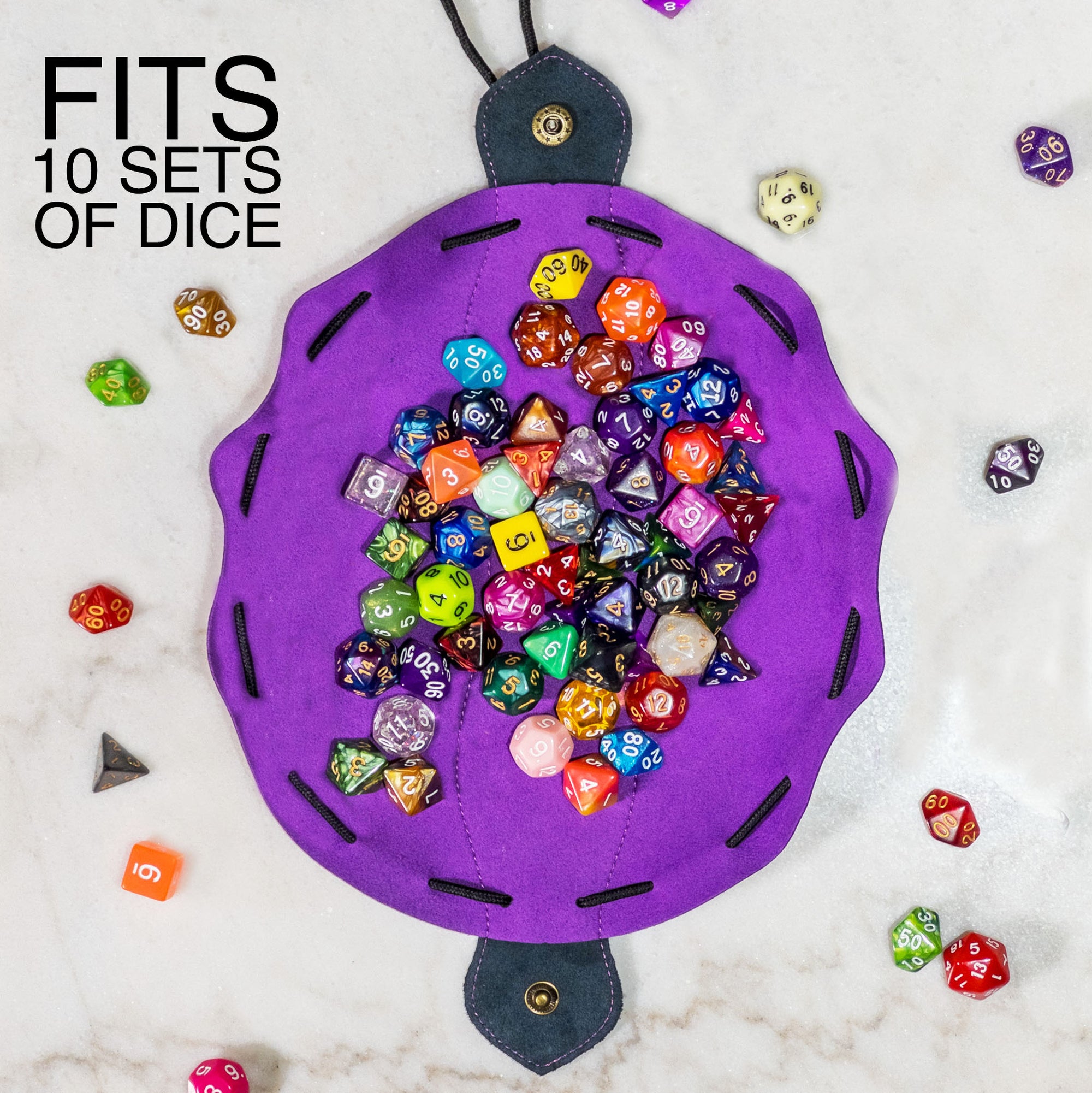 FOR THE Dice Enthusiasts
A Spacious Dice Bag for Your Ever-Growing Collection!
Embark on a dice hoarding adventure with our 10-inch wide & travel-friendly dice bag.
Show up in style with Genuine Leather, Microfiber, and Foil Stamp
Store up to 10 full sets of D&D dice, that's an impressive 70 dice in one pouch!
Crafted with utmost care, this premium dice pouch combines durable cowhide leather with soft microfiber for guaranteed longevity.
Join the ranks of the Dice Goblins and keep your cherished dice safe and stylish!"
take a closer look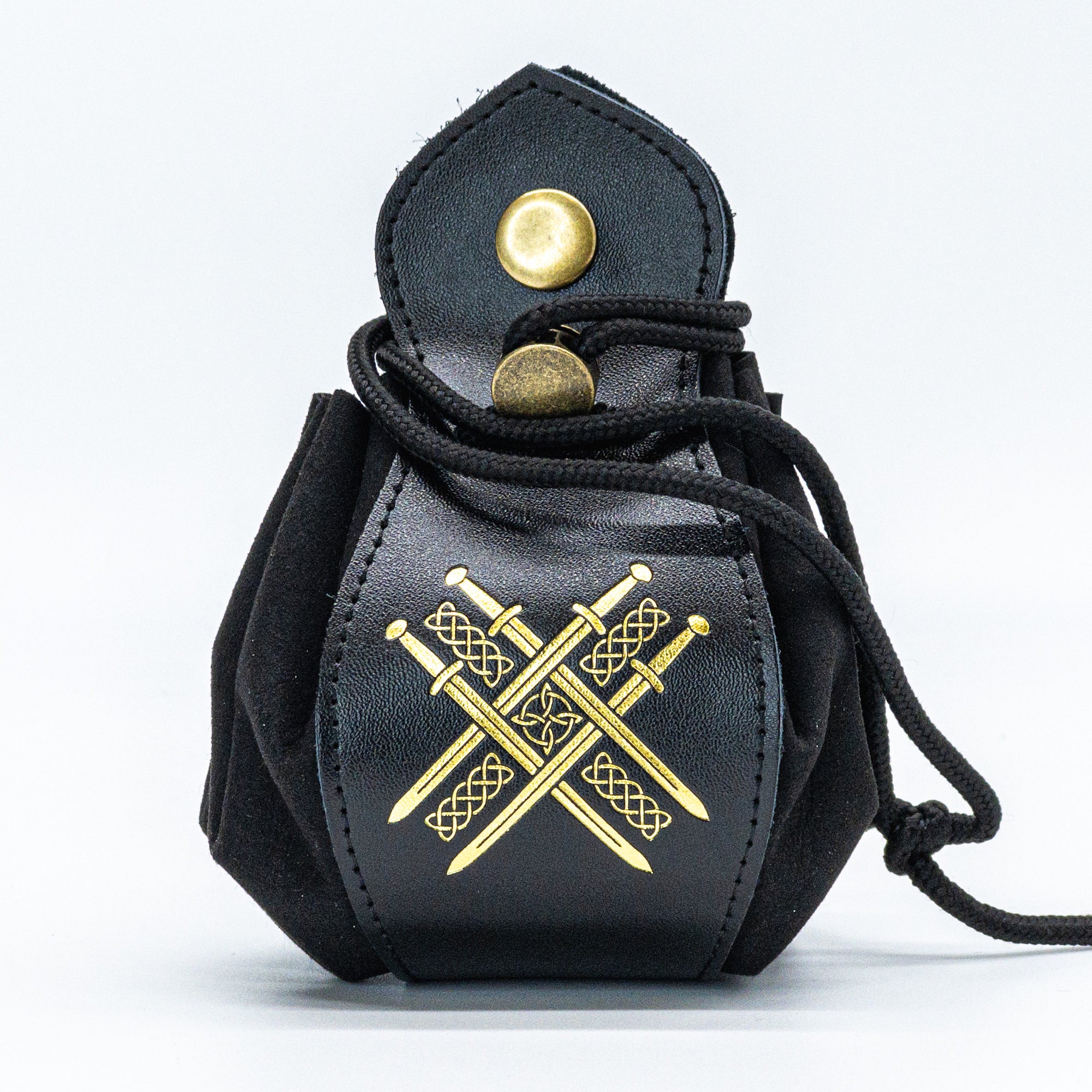 Timeless Design

A classically designed leather pouch with foil stamps on the front and back.

find what you need

Dice Jails exist for a reason. Find that lucky d20 with ease by opening the pouch up.

Stay Organized & Classy

Easily store 70 of your favorite dice and do it in style.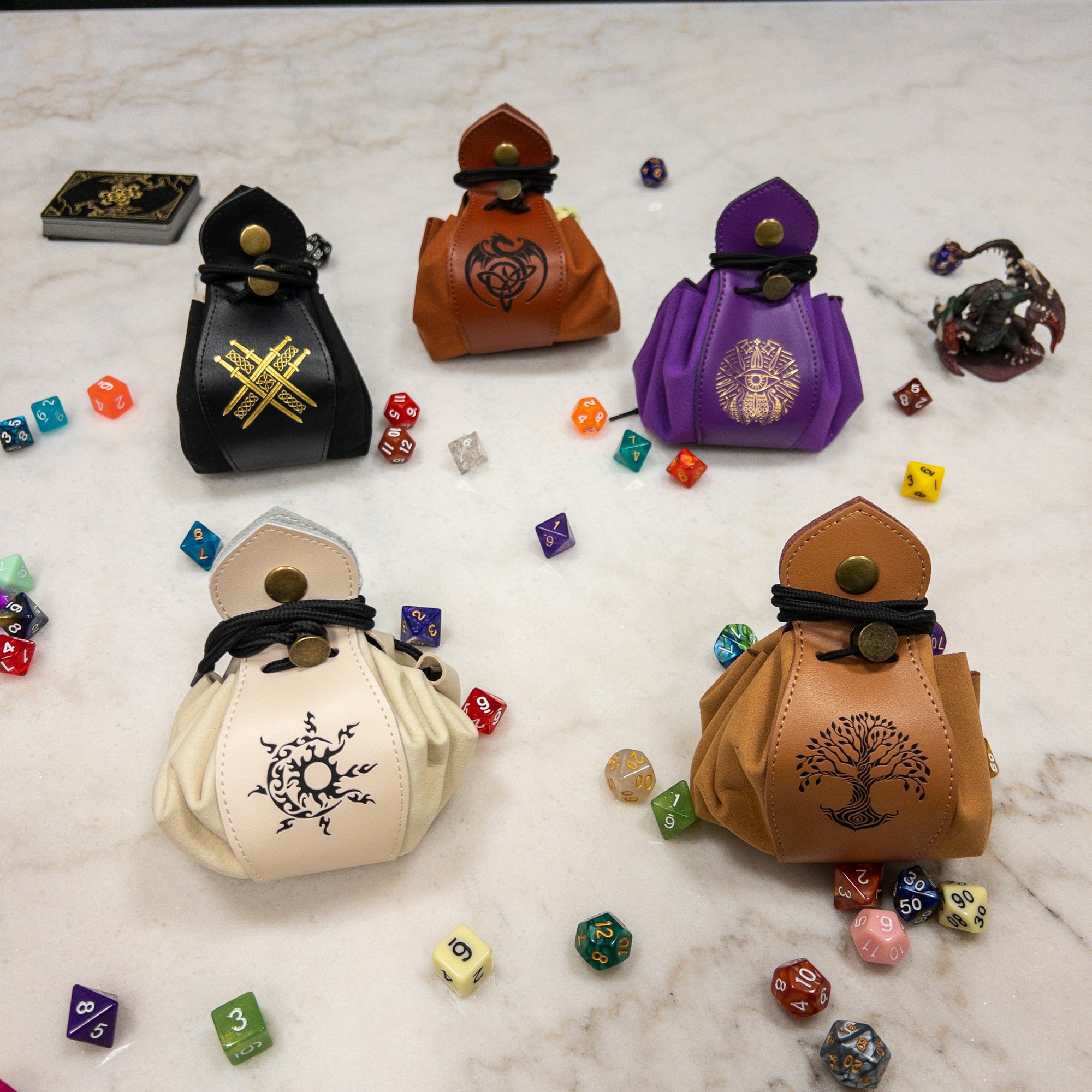 designs for every class
We stamp the front and back of every genuine leather pouch with a hot foil stamp. These pouches get softer and more supple with age and should last you a lifetime.
"This sucker holds so many sets of dice! Easy way to take your dice and rolling tray anywhere!"

"This is a great bag - The drawstring and ties are great quality and the leather feels solid. Very cool!"

"This is nice if you have metal dice and don't want to scuff up the table. It holds all my dice without a hitch. I have about 20 dice in it. Not those mini dice either. For the money, you can't go wrong"